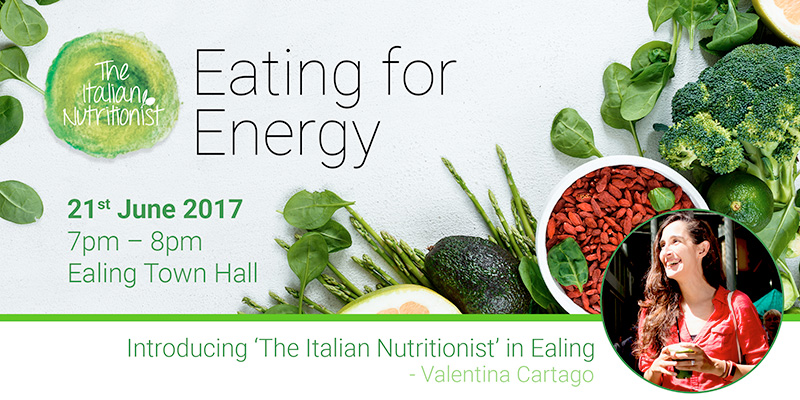 Low energy? Stressed out? You aren't alone. Stress is something that, for many of us, has become part of the fabric of 21st century living. Indeed, around 12 million adults in the UK alone visit their GP for stress-related reasons every year. Whether your stress stems from money worries, work life, or family problems, research suggests that it can have a negative impact on mood, sleep, weight and energy levels. This event which will show how nutrition and lifestyle interventions can help your body cope with stress and improve energy levels.
Nutritional therapist Valentina Cartago ('The Italian Nutritionist') and Helen Drake a nutritional therapist for Cytoplan, will host an interactive workshop to demonstrate how you can optimise energy, sleep, mood and stress levels as well as some great food and recipe ideas.
Come along and receive a free Cytoplan supplement & goodie bag!