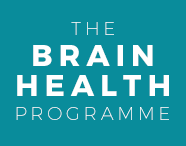 The Brain Health Programme is aimed at people who are still healthy, but might be worried about brain decline in their future due to symptoms they may have started to notice such as poor concentration or memory, or if like me, you have a member of your family who has been diagnosed with dementia.
This Programme is available to purchase, and will be a resource that you will be able to keep and share with your loved ones.
What you get:
6 recorded workshops with handouts including:
MIND What You Eat
Nutrition For Brain Health
Gut Health – Stress Management
Getting a Good Night's Sleep
Physical activity
Brain Training
In addition to the workshops and materials you will also get:
1. 2 x Online consultations with me, including:
Health Questionnaire Analysis
Tailored diet and lifestyle suggestions
Tailored diagnostic testing and supplementation suggestions, if appropriate.
2. 1 x Workbook to use during your journey
Please note : this program looks at optimizing cognitive function, however as it teaches you to optimize diet and lifestyle to decrease inflammation and optimise different metabolic processes, it is also a useful tool if you are looking to minimise the risk of many chronic diseases (i.e: obesity, osteoporosis, heart disease, type 2 diabetes etc..).
EMAIL ME TO FIND OUT MORE OR TO PURCHASE YOUR PROGRAM

NEXT AAA EVENT:

Check out my article on How to Improve Your Memory and Boost Brain Power over at Good Zing.

Email me for more details or to book
Save
Save
Save
Save
Save
Save
Save
Save
Save
Save
Save
Save
Save
Save